News
2019 
Bova UK are pleased to announce injectable omeprazole for horses declared free of testosterone
Vets North competition winner
Bova UK had a fantastic time attending Vets North, Manchester earlier in the month.  Thank you to everyone who visited the stand and entered the competition.
Massive congratulations to Laura Binnie BVM&S, BSc, MRCVS of Paragon Veterinary Group, Carlisle.  Laura was presented with her luxury Fortnum and Mason hamper by her territory manager Grania Cookson.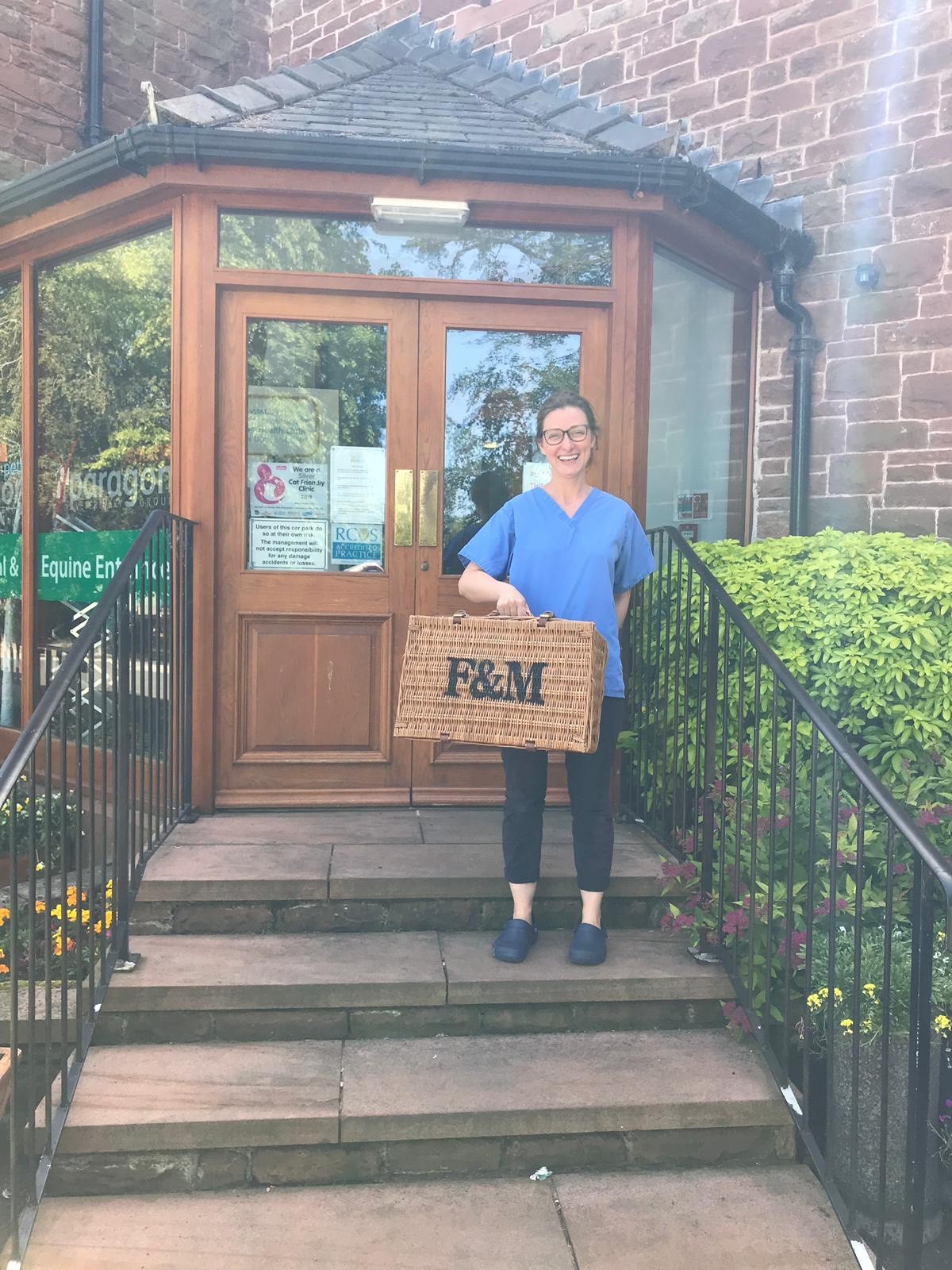 Bova sponsors Vets with Horsepower
Click here for more information: Vets with Horsepower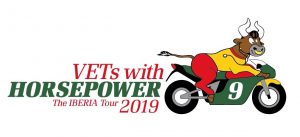 Vet Festival- June
Bova UK are proud to be sponsoring the Oncology stream at Vet Festival this year, taking place on the 7th and 8th June.
Speakers include:
Dr Mike Macfarlane BVMS DipECVIM-CA (Oncology) MRCVS
Dr Audrey Belmudes DVM DipECVDI MRCVS
Dr Ian Grant BVSc DipACVIM MRCVS
Dr Jon Hall MA VetMB CertSAS DipECVS SFHEA MRCVS
Dr Russ Tucker DVM, Diplomate ACVR
https://www.vetfestival.co.uk/conference/oncology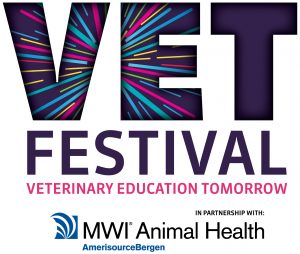 Events Bova are attending later on in the year 2019
12-14th September: BEVA congress, stand number C64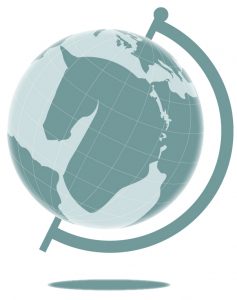 11th-13th October: BVNA Congress, Stand number A5

14th-15th London Vet show, stand number B54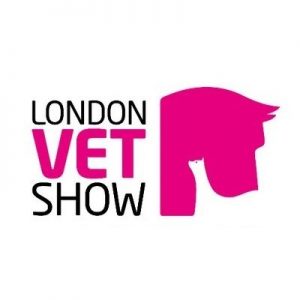 MAY 2019

Bova attended the Head Nurse congress 11-12th May 2019. We gave delegates a chance to win a Fortnum and Mason Hamper. The lucky winner was Nicola Osborne, Head nurse at the Oxford cat Clinic. In receiving the price Nicola said: "I was very pleased to win it- I have never won anything before so it was a nice surprise when I got back from the House visit".  Luckily Nicola was able to get the goodies out before Ellie, her "posh" cat, decided it was a suitably posh bed to take ownership of.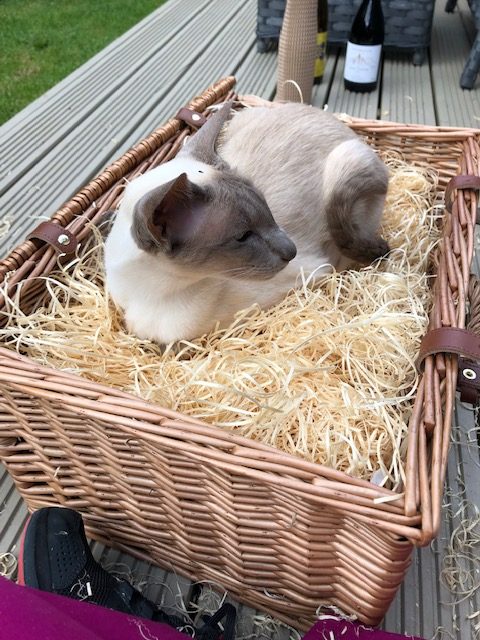 BOVA WINS AN OSCAR……. AT AVSPNI
Bova UK attended the The Association of Veterinary Surgeons Practicing in Northern Ireland (AVSPNI) at the beginning of May at the La Mon Hotel and Country Club, Northern Ireland. This was the perfect setting to collect an Oscar for the Most Attractive Stand at the prestigious film themed awards ceremony, presented by Sean the Sheep and his crew.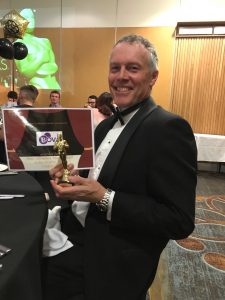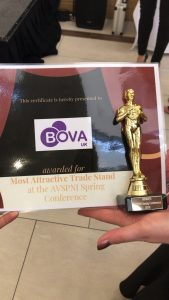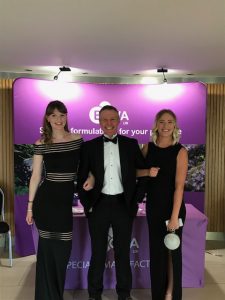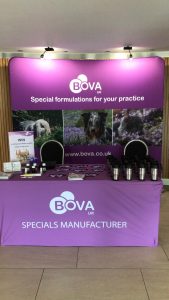 APRIL 2019
BSAVA CONGRESS 2019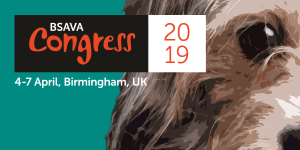 Bova UK attended the BSAVA congress this year with its ever growing team. A huge number of delegates visited the stand to discuss new and existing products in the Bova formulation list. Bova also gave people the chance to win luxury hotels and resorts vouchers. The winner, who was picked at random, was Dr. Kate Dugher MRCVS of Stowe Veterinary Group (pictured below).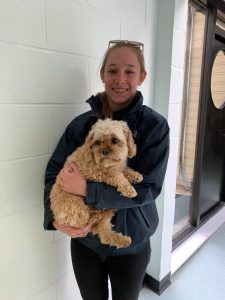 Bova were also really excited to be presented with the Best Newcomer Award for 2019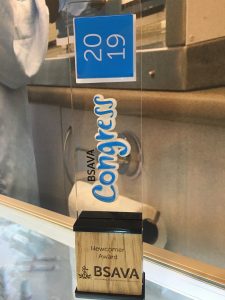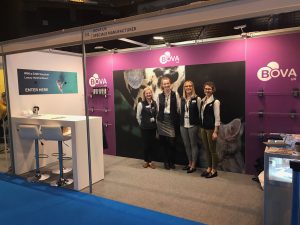 OCTOBER 2018
'Regarding the Cascade, how can you legally, as opposed to just medically, justify going straight to (extemporised) reformulation if you have not actually tried other options?' (Webinar Snippet).
Presenter, Danielle Gunn-Moore, responds to the audiences' question following the Bova UK sponsored webinar ' Easing compliance of medicating cats' hosted by The Webinar Vet.  Read Danielle's response here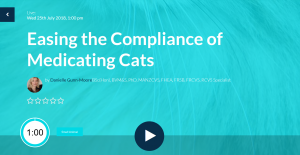 AUGUST 2018
Meet pharmaceutical entrepreneur, Nicholas Bova. From a small Sydney based business in Australia, Nick Bova has launched the company onto the international platform for veterinary medicine. Read more on the story by The Webinar Vet: 5 MINUTES WITH NICK BOVA
APRIL 2018
PR Release: Vet Surgeon – New Range of Veterinary Specials
MARCH 2018
PR Release: Vet Times – Bova UK Expands Into Small Animal Market
PR Release:Vet Poll – Bova UK Expands Into Small Animal Market